What is Staminity
Staminity is a web and mobile application providing remote interaction between the coach and athletes, possibility to keep a training diary and analyse the training process.
It is created for athletes, coaches and clubs that specialize in triathlon, running, cycling, swimming and other cyclic sports.
For ahtletes we help to train online with a coach or independently in order to achieve the set goals in cyclic sports;
For coaches we help to work with athletes and reduce routine in planning, communications and analysis;
For clubs we help to organise collaborative work several coaches with athletes and manage a club.
Main features
Season planning. Periodization of training loads, mesocycles plan, control over the season plan execution:

Completed activities diary and plan from your coach in one calendar:

Auto upload of completed activities and their comparison with the plan

Two types of activities: for whole activity and for every activity segment:

Your own templates and categories of activities:
Compare planned and completed activity and chat with coach in every activity:

Detailed analysis of each activity

Analysis of activity completion by segments, in LT percents:

Swim analysis:

Reports and analytics for athletes and coaches:

Coach or club search:
Special features for coaches
Coach dashboard with week review for all athletes:

Mass actions in dashboard and calendar:

Fast creation of activities with templates:
Set training zones and LT level for every sport and intensity indicator

Single and repeated events in training calendar important for training process (travel, diet, problem, supplements, rest day, sickness, etc):

Activity plan with images, rich text and video:

Athletes management
Special features for clubs
Club management: add and delete club members, assign club roles (coach, athlete, manager), assign coach to athletes

Club dashboard to review training process of all club athletes and control the coaches' work:


Club templates and categories of activities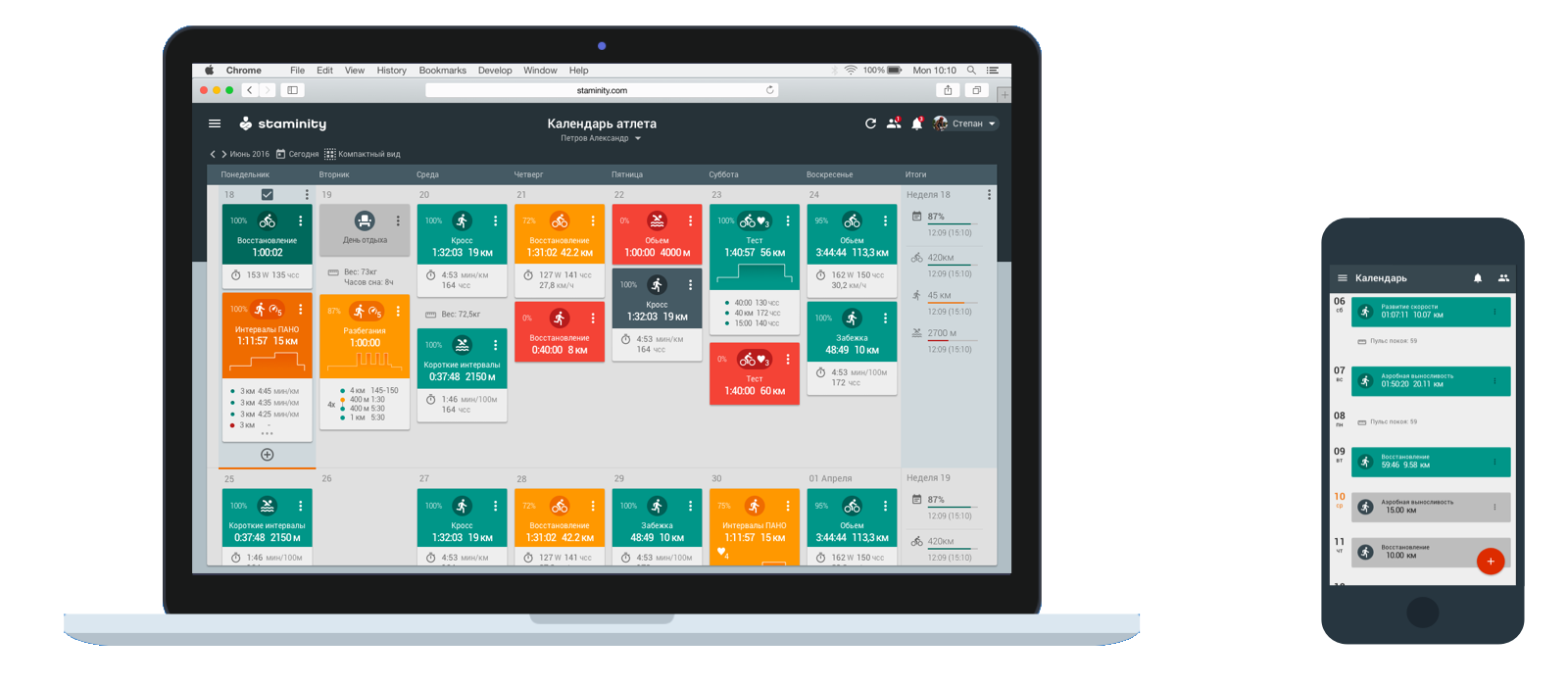 Need help?
If you have any questions about Staminity do not hesitate to contact us: